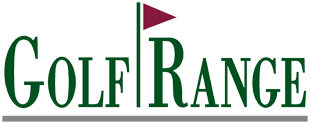 The GolfRange GmbH was founded in 1995 in Germany and closes a gap in the golf market with its concept. The landscape of golf courses in Germany is highly fragmented and many facilities can only be operated economically with difficulty despite high prices. GolfRange's comparatively smaller courses can be reached quickly and the round time is less than half that of a conventional 18-hole course. The company's currently over 8,500 members and 60,000 customers save time and money, with a significant proportion of users having found their way to golf through GolfRange.
GolfRange now operates nine 9-hole golf courses in Germany close to the city centre and also has two 18-hole and 27-hole courses in the Munich area. The company is thus one of the largest golf course operators in Germany. www.golfrange.de
GolfRange GmbH is headquartered near Munich, and while many golf courses in Germany are making efforts to get into the "green" figures economically, the GolfRange concept is proving to be extremely successful. With its approach of making golf accessible and affordable for everyone, GolfRange is now represented at ten locations in seven major German cities. This means that the concept of operating golf courses close to the city with generous practice facilities in conurbations while offering the greatest possible time and cost savings has been successfully implemented.