Israeli professional Asaf Cohen took the top honour at the fourth annual Messinia Pro-Am at Costa Navarino, in Greece – a destination he described as "amazing". The PGA of Israel pro won by three shots from his rivals and used the experience of a previous play-off defeat at the venue to focus his mind.
He said: "I am very happy. Two years ago, I was close and lost in a play-off. This time I did not feel good with my swing, but my score was low, and I just tried to stay in the game and to make birdies when I had the chance."
Cohen's two rounds of 66 on the Robert Trent Jones Jr-designed Bay Course, and 68 on the Bernhard Langer and EGD-designed Dunes Course gave him an overall eight-under-par total of 134.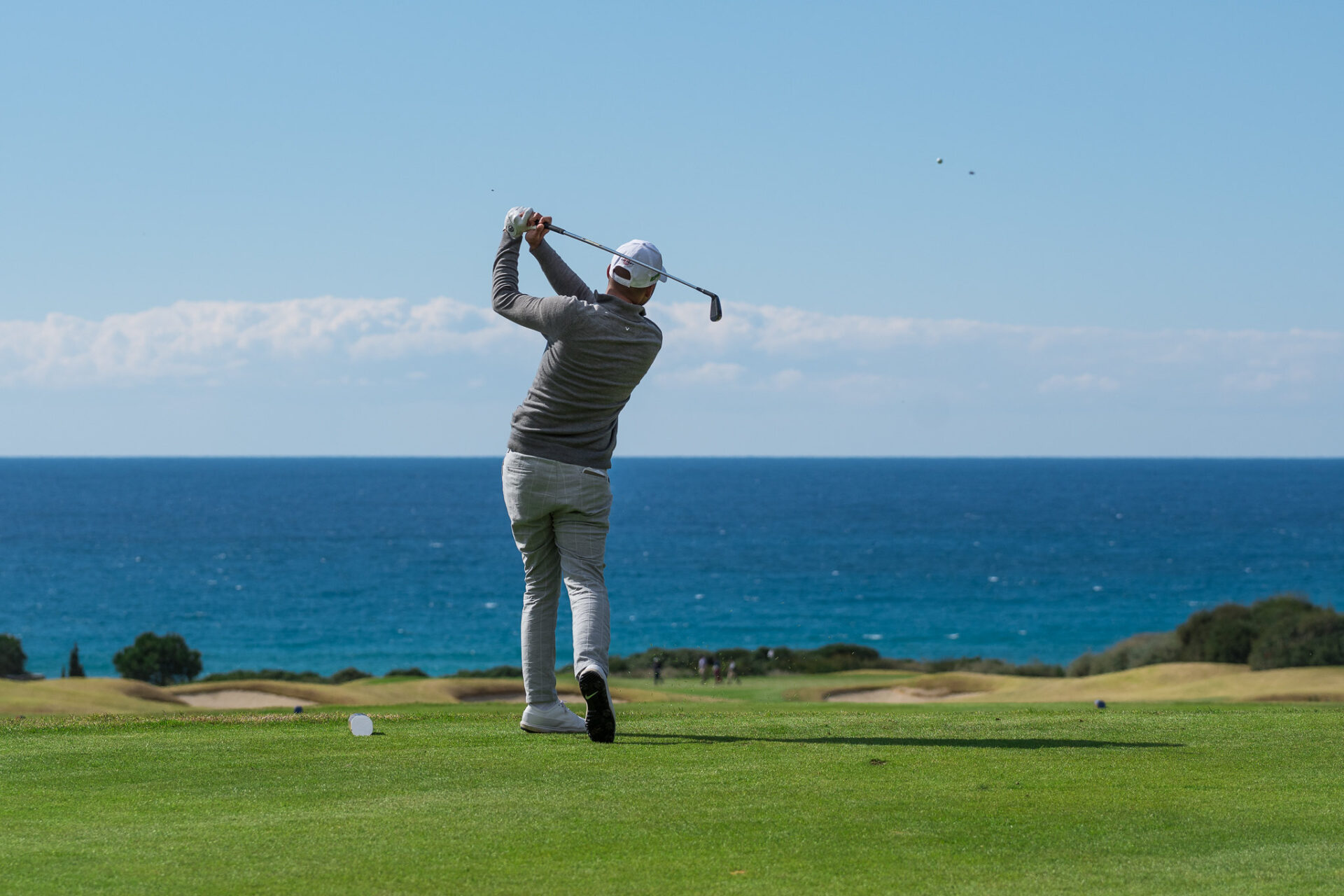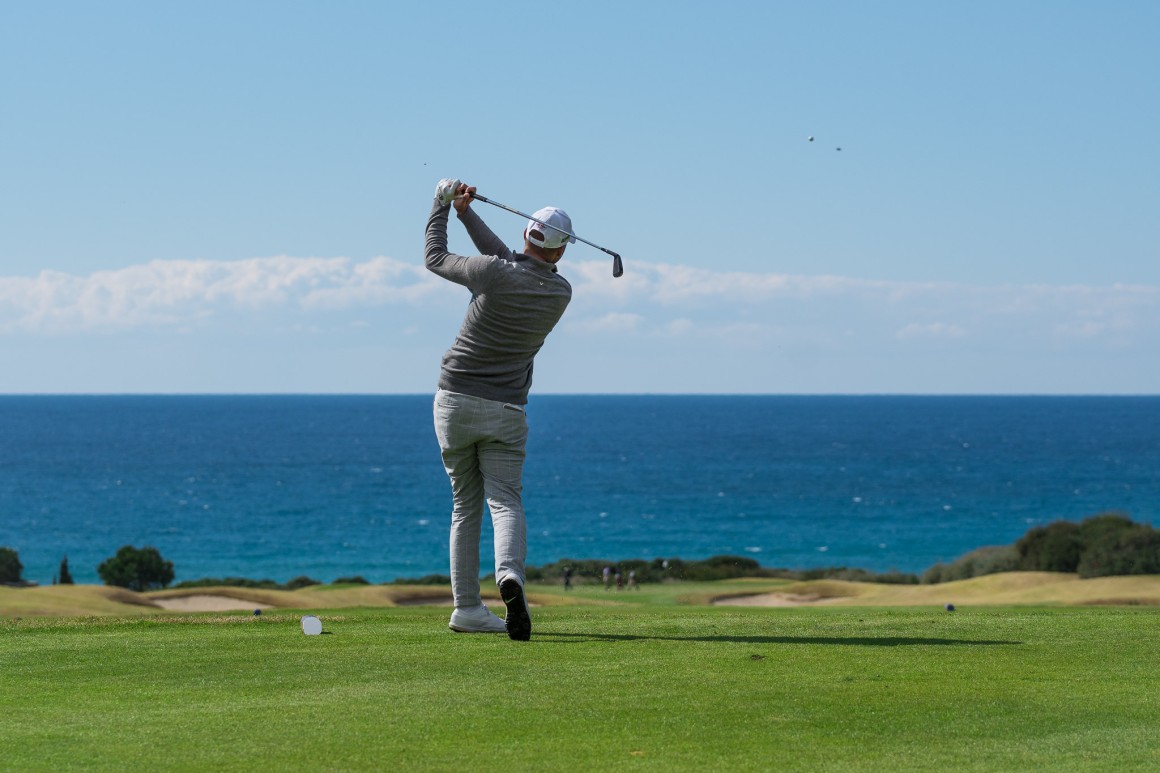 He almost made a clean sweep of the prizes, too, with his team of amateurs – Igor Pyatiagorsky, Joseph Levy and Mendy Elbaz – finishing second on countback to Team Bossert, which comprised Swiss pro André Bossert and amateur teammates Richard Dillon, Dorian Huber and Iban Soroa.
Finishing second in the team competition did not dampen Cohen's enthusiasm for the event or for Costa Navarino as a destination. "Everything is amazing here: the courses are nice, good condition, the accommodation at The Westin Resort Costa Navarino is so good," he added.
"Every time I come with a group they say 'please, let's come again next year' – and, for sure, we come again next year. It's my favourite event of the year. At this time of the year in Europe, it's very difficult to find courses in good condition, but here the courses are amazing. The best we can ask for. And I hope I can play more tournaments here."
Amateurs and professionals were in good hands at the event as the celebrity guests included Germany's FIFA World Cup-winning goalkeeper Sepp Maier and the designer of the Bay Course, Robert Trent Jones Jr.
Maier, now 75, said: "Costa Navarino is amazing. You have great landscapes and beautiful courses, so I have everything I need here. It's my first time in the Messinia Pro-Am and everything is organised perfectly – the only thing I need to take care of is my golf game … and that's difficult."
And Trent Jones added: "This is memory lane for me. A lot of memories came floating back … memories of Captain Vassilis Constantakopoulos, whose dream this was. "And today I'm creating new memories by playing in a competition here which I've never done before. The course is in excellent condition; I believe it's getting better and better and I complimented the superintendent on his work here.
"Obviously, when I first came here, Costa Navarino was not a golfing destination. Now they have two courses, which have been operating for 10 years, and are building two more courses, so this will make it even more special for people."
Players and guests were accommodated at the Westin Resort Costa Navarino, a multi-award-winning five-star resort, and enjoyed several memorable social occasions away from the courses, as Costa Navarino – the prime, sustainable destination in the Mediterranean – teed off the European golf season in some style.
About Costa Navatino
Costa Navarino is the prime, sustainable destination in the Mediterranean, located in the Greek region of Messinia in the southwest Peloponnese. One of the most unspoiled and breathtaking seaside Mediterranean landscapes, this area has been shaped by 4,500 years of history.
Its philosophy is driven by a genuine desire to promote Messinia, while protecting and preserving its natural beauty and heritage. It will comprise a number of distinct sites featuring five-star deluxe hotels, luxury private residences, conference facilities, spa and thalassotherapy centres, signature golf courses, as well as a wide range of unique year-round activities for adults and children.
Navarino Dunes, the first area, is home to two luxury five-star hotels, The Romanos, a Luxury Collection Resort, and The Westin Resort Costa Navarino; Navarino Residences, a collection of luxury villas for private ownership; and The Residences at The Westin Resort Costa Navarino – fully furnished resort apartments for sale; the signature golf course The Dunes Course; Anazoe Spa, a 4,000m2 spa and thalassotherapy centre; the state-of-the-art conference centre House of Events; specially designed facilities for children; and a variety of gastronomy venues, sports, outdoor and cultural activities.
Navarino Bay, the second area, is home to the signature golf course, The Bay Course and to the earth-sheltered Bay Clubhouse, while an ultra-luxury, all suite and pool villas resort is currently under construction, alongside an upscale, vibrant, lifestyle resort at the nearby site Navarino Waterfront.
At Navarino Hills, two new 18-hole signature golf courses are also being constructed.