Every year, Forbes Magazine publishes a list of the richest athletes in the world. It goes without saying that the absolute superstars of football, basketball and tennis are represented here. However, despite their comparatively low profile, it is the golfers who earn the most money. Whether active professionals such as Tiger Woods and Phil Mickelson or retired legends like Jack Nicklaus and Greg Norman – the elite of golf definitely earns the most millions. Here are the richest golfers of all time.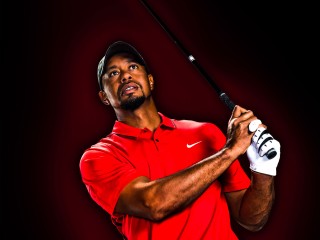 Tiger Woods
He is a living legend and this year he lived through his umpteenth spring. Behind basketball superstar Michael Jordan, Woods is considered the second richest athlete in the world. Several prize money and especially his cooperation with the equipment supplier Nike have made him a wealthy man. Forbes Magazine lists him as having total assets of around 1.65 billion US dollars.
Arnold Palmer
When Arnold Palmer died in September 2016, the golf world lost one of its most dazzling figures. He was one of the first golfers to use his popularity for marketing purposes and recognized the advantages of TV broadcasts. As a result, he is considered one of the first athletes ever to make sports marketing and sponsorship socially acceptable in its current form. In addition to his active career as a golfer, Palmer has also made a name for himself as a designer of golf courses. Forbes estimates his estate at just under 1.35 billion US dollars.
Jack Nicklaus
Zogether with Tiger Woods and Arnold Palmer, Jack Nicklaus is one of the most famous protagonists in the golf world. Also known under his nickname The Golden Bear, he was one of the best golfers in the world for almost 20 years. After his active sports career, he dedicated himself to his company Golden Bear International, which is considered the leading golf course architect. His successes as a golfer, coupled with his business acumen, have earned him third place on this list at $1.15 billion.
Phil Mickelson
Phil Mickelson has been a golf professional since 1992 and will probably continue his career for a few more years. Lefty, as the left-hander is also called, is known for his impulsive style of play, which has put him in trouble before. In 2012 Phil The Thrill was inducted into the World Golf Hall of Fame. His current fortune of about 760 million US dollars is likely to grow a little more in the future with one or two tournament victories.
Greg Norman
The Great White Shark, as Australian Greg Norman is often called because of his white hair colour, reached the peak of his golf career in the 1980s and 1990s when he led the world rankings for over 330 weeks. During his career he won the British Open twice, but was denied another major title. Also due to his commercial skills, he is listed in fifth place here with an estimated 680 million US dollars.
When you consider that the top three on this list are among the top five richest athletes of all time, it becomes clear how much money there is in golf. Michael Schuhmacher and Michael Jordan are the other two top earners of all time. This shows that golfers' income can easily keep up with the world's most popular icon.
Who are the top earners among golfers?
The current Forbes lists of the past years have shown time and again: in the ranks of the top earners among the sportsmen and women, it is the golfers who have managed to earn considerable sums of money over the years.
But who actually earned the most money? Is it really "only" the well-known names that appear here?
And what are the general earning prospects in the field of golf?
In the following, we will look at well-known names, the respective earnings and the successes of the past. One thing is certain: the probability of becoming impoverished as a golf professional is likely to be classified as comparatively low on the basis of pure figures.
Well-known and less well-known names
A first glance at the list of the best-paid golfers of all time shows that it is also, but not only, the "big names" who have managed to build up a comparatively large financial "cushion of peace" here.
Yes, Tiger Woods has also managed to secure first place here on the basis of a quite impressive million-dollar investment. But even in the lower ranks there are many athletes who would certainly not have been on the golf fans' radar.
Good conditions for good earnings
How does professional golf differ from other sports? It is particularly characteristic that professional athletes usually have more time to accumulate a small (or large) fortune. Because: they can stay active longer, especially compared to footballers. When greats like Bastian Schweinsteiger end their career, they continue to golf. Accordingly, golfers between 40 and 50 years of age are by no means a rarity.
In addition, due to the different tournaments alone, they get to know the hot spots of the world and – like other athletes – are often booked as advertising faces. It would be wrong to speak of a single source of income here.
A look at the list of the world's highest-earning golfers
The list of the world's top earning golfers includes both retired and active golfers. But after the above-mentioned Tiger Woods, who actually heads the list? And who earns "little" in comparison? One thing is certain: the fascination with golf is unbroken, and certainly one of the reasons why many other sportsmen and women from different fields use golf to switch off and enjoy new impressions:
The South Korean K. J. Choi is a comparatively moderate player with PGA earnings of just over 32 million US dollars.
Jordan Spieth's bank account is probably a little better off. His PGA earnings are more than 38 million US dollars. He has also won major tournaments such as the Masters and the US Open in 2015 and the Open Championship in 2017.
Englishman Paul Casey has earned almost 29 million US dollars on the PGA Tour and around 21 million US dollars on the European Tour. Nevertheless, he has not yet been able to book any major tournament victories.
A look at the top placements
For golf fans he is a constant in the sport: Adam Scott. The Australian earned the proud sum of more than 50 million US dollars on the PGA Tour. The European Tour also earned him more than 20 million US dollars. However, he has not yet been able to win major tournaments. In total, he has won more than 20 official games.
One golfer who has not only made it onto the list of higher earners, but has also won several major tournaments, including the US Open in 2011, the PGA Championship in 2012 and 2014, and the Open Championship in 2014, is Rory McIlroy. His earnings on the European Tour were just under 36 million. The PGA Tour even earned him almost 46 million US dollars.
Tiger Woods in 1st place
He is considered one of the most successful golfers in the entire history of the sport: Tiger Woods! And exactly this fact is reflected in his wallet. His earnings from the PGA Tour alone amount to an incredible 116 million US dollars.
But he doesn't seem to think about quitting. Rather, the exceptional sportsman will soon be competing against another well-known golfer mentioned above: Rory McIlroy! An exciting special encounter that will certainly delight many fans.