Golf from 10,- Euro
Unlike traditional clubs with sometimes very expensive green fees, public courses are open to everyone. "As a rule, the public courses are short courses, i.e. courses with shorter holes," says the managing director of the Vereinigung clubfreier Golfspieler im DGV e.V. (VcG), Marco Paeke. Nationwide, there are now more than 370 public courses. Most of them can even be played without a license, and at prices starting at 10 euros. Golfers can borrow clubs (half a set including bag from 10 euros). A 12-pack of balls is available from 8 euros. 100 tees, small tee-off aids made of wood or plastic, cost from 5 euros. And when it comes to clothing, it's casual: casual clothes and sneakers are enough If you want to go deeper, you can work on your tee shot on the driving range, for example. You can get a ball basket for as little as 2 euros. Professional instruction is available in a taster course (from 19 euros). A good investment is the booking of a trainer lesson (from 30,- Euro), but sometimes significantly more.
The "Platzreife" in Germany
The Platzreife is a low-cost course starting at 149,- Euro. Whether it then as a club member or club-free depends primarily on the planned frequency of play. If you want to play golf more than 20 times a year, and usually on the same course, club membership is often more favorable. Although they pay a higher annual fee of around 1,000 euros, theycanplay on their home course as often as they like at a virtually flat rate andcan also participate in club life.
Equipment for beginners
"A half set of clubs including a golf bag is available from 150 euros," says Paeke. Whether and how much one wants to invest in special golf clothing is a matter of taste. Golf shoes (from 50 euros) and a golf glove (from 15 euros) make sense, however, as soon as you get more serious.
Try golf for 19 euros
A good way to try out golf is the "play-golf-card". The map offers the possibility of tasting simply and witthout obligation into into the gulf haven It costs 19 euros and entitles the holder to a two-hour trial training session in a small group at one of around 300 participating golf courses throughout Germany.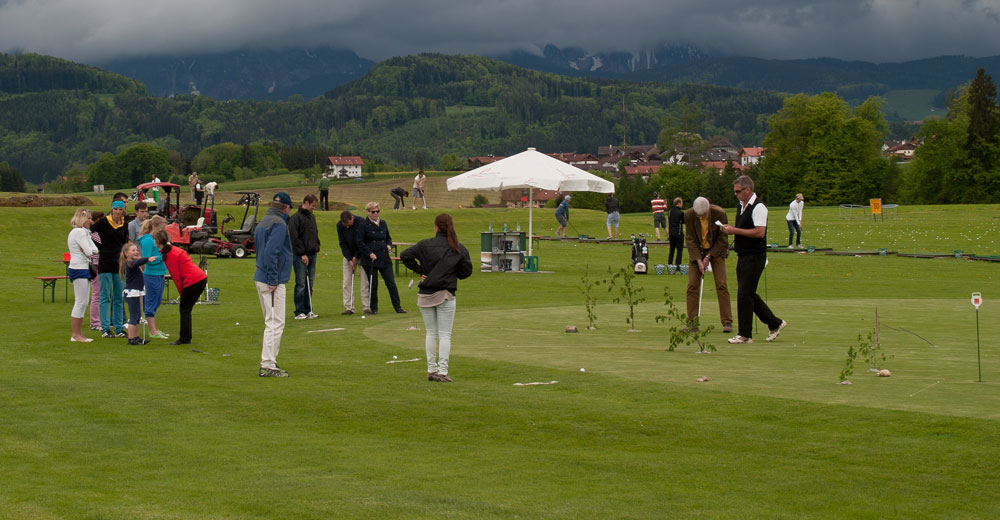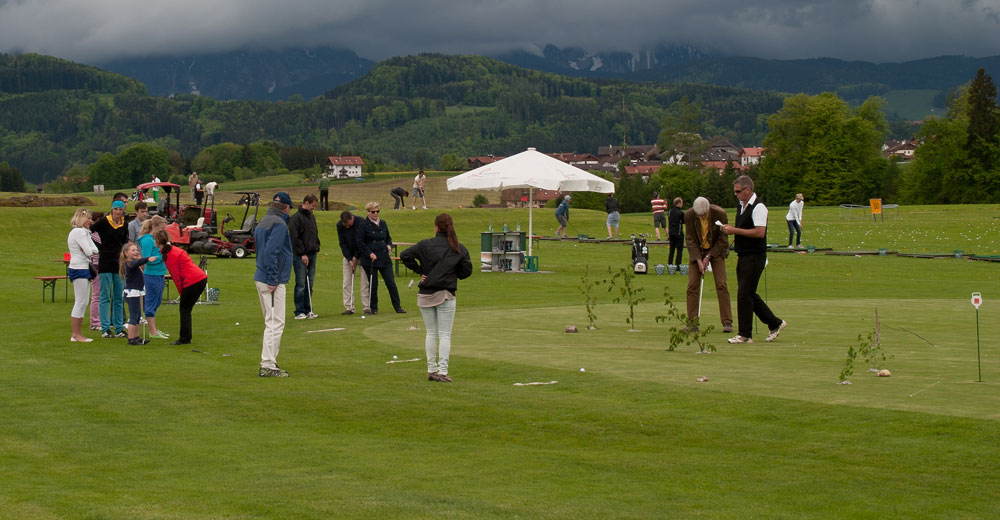 Interested parties can buy the play-golf-card on the website www.playgolf.de. It is available either as a plastic card in credit card format, as a PDF for printing out or as a mobile-card for smartphones. There is also a database there with all the facilities that offer corresponding courses. The cards are offered by the German Golf Association (DGV).