Take to the skies with a golf bag – that's how much golf baggage costs with the airlines.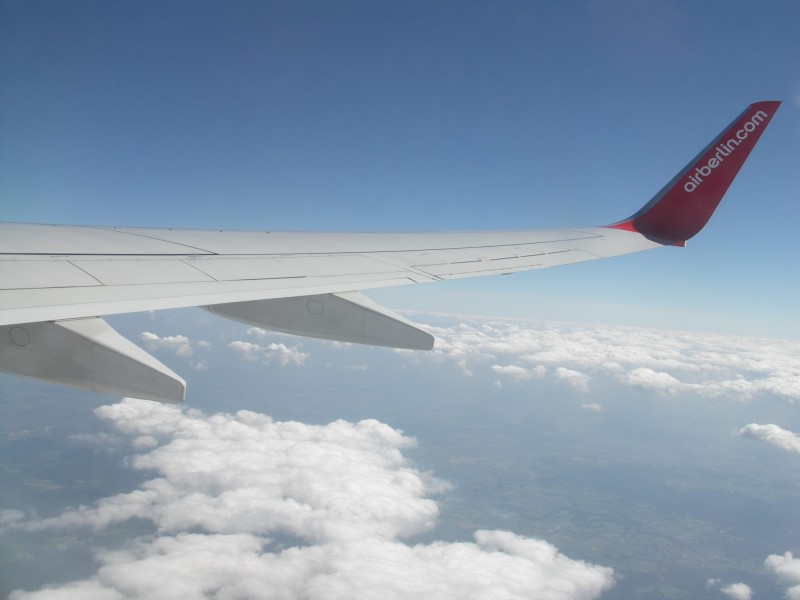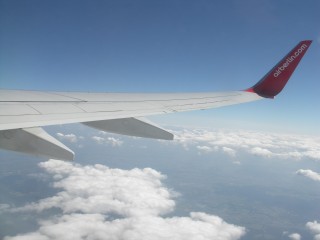 There is an increasing tendency among golfers to combine booked flights with their favourite hobby in faraway places. Anyone who spends the main golfing season, i.e. spring and autumn, at the airports of well-known golf destinations will not be able to overlook the crowd of these bon vivants. Large and bulging travel covers with golf equipment and beads of sweat on their foreheads or, as a minimalist, a handy little pencil bag hanging loosely over their shoulders, everyone can recognise the hobby of these travellers far from home.
But as this golf equipment, due to its size and shape, does not fit into a standard suitcase, it has to be transported separately by the airline. Depending on the carrier selected for the flight, the prices and associated conditions for the transport of this special baggage can vary considerably. In some cases, prior notification is also required of the advised carriage, as the transport capacities of the aircraft are not infinite. And even if you have an electric caddy with you, there are special considerations.
Price range from free to expensive
When calculating the additional costs for the transport of golf baggage compared to regular baggage, a distinction must be made between the "weight concept" and the "piece concept".
The well-known major airlines charge for the carriage of golf equipment according to the piece concept on flights from Germany, Austria or Switzerland to the USA, Canada and Mexico. This means that, given the allowed number of two pieces of luggage per person, it is quite possible that the golf bag can be taken along free of charge – provided the total free baggage allowance is not exceeded. If the free baggage allowance is exceeded, or if the Carrier stipulates that sports baggage must be paid extra, flat-rate charges will then apply which are determined according to weight and size. The normal excess baggage tariff is often used as a basis here, as is the case with classic baggage.
It is not up to the airfare or the reputation of the airline to determine what the passenger ultimately pays. In fact, a suspected cheap flight can turn into an expensive fun if the golf equipment is fully charged separately. Exceptions confirm the rule, as some airlines do not even charge a supplement for bringing their own golf hardware if the requirements such as weight or size limits are met.
Who takes what? An overview of costs and special features
Below is a compilation of prices and conditions of selected airlines from Germany, Switzerland and Austria for the transport of golf equipment:
Austrian Airlines (A)
Prior registration of golf baggage is required. Price per piece of golf baggage for flights on short and medium-haul flights: flat rate of 20 EUR. On intercontinental flights, a flat rate of 40 EUR for the weight concept and free of charge for items within the free baggage allowance (for heavier weights: flat rate on request). The above prices apply to a maximum weight of 15 kg for golf baggage with a maximum length of 1.40 m; for a higher weight of 15 to 30 kg or a length of up to 2 m, a price of EUR 40 (short- and medium-haul) and EUR 80 (intercontinental flights) applies. HON Circle members and senators take one piece of golf baggage up to 15 kg free of charge.
Austrian myHoliday (A)
The brand Austrian myHoliday originated from the company Lauda Air, which is the holiday flight division of Austrian Airlines. The rule here is that golf baggage may weigh a maximum of 23 kilograms and then costs 30 euros per person and route. Luggage can be registered by telephone or online, otherwise an additional 15 euros will be charged at the airport.
Airberlin (D)
As a result of the insolvency, the airline Airberlin has ceased flight operations. We could therefore also delete the entry here. But also for nostalgic reasons, and for chronic reasons, we leave the conditions here for now in short form: The golf baggage transport with Airberlin was free of charge for a long time up to 30 kg, then it cost 90 Euro per way/bag, when paying at the airport there is an additional fee of 25 Euro. With the Airberlin Topbonus card one was exempt from the fee, but the service card costs 119 Euro per person.
American Airlines
Golf luggage is transported here at no extra cost, as long as it remains within the weight limit. Golf equipment may include 14 golf clubs, 12 golf balls and a pair of golf shoes.
Air France/KLM (F)
Golf bags are transported free of charge up to a maximum weight of 23 kg (better 20 kg), regardless of the number of checked bags. However, it is necessary to register your golf baggage. If a piece of luggage weighs more than 23 kg and less than 32 kg, an excess baggage charge of 100 euros will apply for flights. A second piece of luggage costs 55 euros.
Air Mauritius
Golf equipment up to 20 kg per person is free of charge and does not need to be registered. If you are overweight, it costs an additional 16 euros per kilo on flights from Frankfurt to Mauritius.
Austrian Airlines
For golf baggage within Europe, a fee of 70 euros is charged, the clubs weigh between 15 and 32 kg. Under 15 kg the transport costs 35 Euro. For flights outside Europe, a full 150 euros will be charged for transport (under 15 kg 70 euros)
British Airways
Here, golf baggage is subject to the regulations for normal free baggage allowance. In the Premium Economy-Class in the USA, 23 kg are allowed, otherwise golf baggage costs up to 150 Euro per way.
Condor (D)
Prior registration of the golf baggage is necessary, otherwise a fee of 60 Euro per way will be charged. In the past, the carriage of golf baggage was free of charge, this only applies in Business Class. Otherwise, there are now graduated fees for golfers that start at around 40 euros. Depending on the destination, it then becomes more expensive, the maximum price is then 70 euros. The details can be found in an online calculator on the website. Further details about golfing luggage at Condor can be found here.
Continental
Free baggageHere
golf baggage falls under the normal baggage regulations. In Economy Class, these regulations state two times 23 kg, for the second piece of luggage you have to pay an amount between 45 at the counter or 50 dollars at the airport when checking in.
Delta
Since golf baggage is subject to the free baggage allowance (two times 23 kg), it can be transported up to 23 kg free of charge. If additional luggage is transported, the price is at least 200 dollars, a weight excess costs an extra 150 dollars for a weight up to 32 kg.
Easyjet
In this case, it costs 35 Euros to check in your golf baggage at the airport, 25 Euros if you pay online in advance. The free luggage allowance is then 32 kg in total.
Emirates
The airline also transports one set of golf clubs at no extra charge, which is included in the free baggage allowance. Anything in excess of this will incur the normal excess baggage charges.
Etihad Airwas
At Etihad, golf equipment is part of the normal luggage, which means that it is virtually added to the weight and the number. In other words, if you have booked a tariff that includes a 23 kg piece of luggage, then taking a suitcase would mean that your golf equipment is an additional piece of luggage and will be charged by Etihad with the excess baggage fee. This can quickly become expensive, the fees then depend on the destination and the airport, according to the airline they start at 40 USD per kilogram. If you book your luggage in advance, you can save up to 20 percent, according to Etihad. All in all, however, relatively high transport costs for golf equipment remain.
Germanwings/ Eurowings
Prior registration of golf baggage is required as part of the booking process. The price per golf baggage item for domestic German and European flights is 50 Euro without weight or size restrictions. Germanwings does not offer intercontinental flights itself, only through its subsidiary Eurowings. It is recommended that you register in advance with the Germanwings subsidiary Eurowings. The cost of golf baggage there is a flat rate of 100 euros per golf baggage and route. All information, including how you can transport your golf baggage free of charge, can be found here.
TUIfly
Previous registration of the golf baggage is required. Golf baggage weighing up to 30 kg can be transported for 50 euros, for higher weights the regular excess baggage rate of 7 euros applies. These conditions apply on all flight routes. TUIfly does not offer intercontinental flights. Holders of a bluemiles GoldClub card can carry up to 30 kg of golf baggage free of charge in addition to a golf baggage item.
Tunisair
Tunisair takes up to 20 kg of golf baggage per person free of charge on all Tunisair flights between Germany and Tunisia, both charter and scheduled. Advance booking is not necessary.
Turkish Airlines
The airline, which is also a sponsor in golf, transports one golf equipment (or one pair of skis) per passenger free of charge. If more than one piece of golf equipment is carried, it will be weighed separately from the rest of the baggage and charged separately. This is probably one of the reasons: in the Skytrax passenger survey Turkish Airlines was voted the best airline in Europe for the sixth consecutive year.
Lufthansa
Prior registration of golf baggage is required by telephone and must be confirmed. The price per golf baggage item on continental flights is a flat rate of 50 EUR. On intercontinental flights a flat rate of 100 EUR. The price is for one golf bag including golf clubs, balls and a pair of golf shoes. HON Circle members, Senators and First Class guests take one piece of golf baggage free of charge on all routes with weight concept. We have compiled further information here.
Niki
The airline Niki Luftfahrt GmbH belonged to Airberlin until its insolvency, but was then taken over by Lufthansa. Here the golf baggage travels free of charge in the flex tariff, in the light tariff a golf equipment (up to 23 kilograms) costs 50 euros, above that 100 euros. For long-haul flights, the tariff is 100 or 200 euros, depending on weight. For those who want to know exactly, here is an overview according to individual zones.
Qatar Airways
At Quatar you can take your golf clubs with you as part of your free baggage allowance. This means they cost nothing extra as long as the suitcase together with the clubs is within the booked luggage allowance. Golf bags and sets of clubs must be checked in as baggage. Why Quatar is one of the best airlines for the transport of golf equipment we show here.
Ryanair
For 40 euros when booking online, 50 euros when checking in at the airport, Ryanair takes golf baggage with it. The maximum weight of golf baggage is 20 kg.
SAS
Golf baggage costs 15 to 40 euros here, if it exceeds the free baggage allowance, depending on the destination. In Business Class, golf equipment is included in the free baggage allowance.
South African
For golf baggage at South African, an additional 20 kg was available for a long time and this limit has now been increased to 23 kg free of charge. Please note when booking your flight that free baggage is only carried on flights with a two or three digit SA flight number. Golf baggage must also be registered. To do this, you must register with the booking reference by telephone (Mon-Fri, 8-18 hrs on 0049-69 299 803 20) or by e-mail (euhelp@flysaa.com). Then the golf equipment can be handed in with the suitcases at the check-in counter in Frankfurt and in Munich at the bulky luggage counter, which is only a few meters away from the check-in.
Sun Express
The golf equipment must be registered and costs up to 40 kg extra for a return flight (80 euros) or half for a single flight
Swiss International (CH)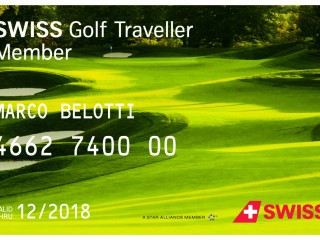 It is not necessary to register golf baggage in advance with Swiss. Within the free baggage allowance, golf baggage is transported at no extra charge. If the weight is higher, the price per golf baggage item for flights within Europe is a flat rate of 70 EUR. On intercontinental flights the fees start at 150 EUR, on long intercontinental flights the fee is 250 EUR. Members of the Swiss Golf Traveller Programme can always take their golf baggage with Swiss, Lufthansa and Austrian Airlines free of charge (note: this does not apply to the "Economy Light" tariff and only within the free baggage allowance). Annual membership costs CHF 200 for one year, two years are available for CHF 400 and three-year membership costs CHF 550. Other membership benefits include the opportunity to participate in the "Swiss Golf Traveller Trophy", you can purchase a cover bag at a discount and buy the golf card at a reduced price.
Passengers of Swiss First Class, HON Circle, Senator and Frequent Traveller owners take one piece of golf baggage up to 15 kg (with weight concept) free of charge. We have compiled detailed information about the conditions at Swiss here
Transavia
At Transavia, taking golf equipment with you (golf equipment here means a pair of golf shoes and a bag with 14 clubs, in total a maximum of 15 kg) costs 34 euros per way. This puts the low-cost airline at the lower end of the price scale, even for golf baggage, compared to other airlines. Golf baggage should also be registered in advance, preferably when booking.
Tips for carrying golf baggage
In some cases, it may be cheaper to register golf baggage with the airline in advance or in parallel as a classic cargo item in order to get it transported at a lower price. Clarification in advance can help here. It must also be considered to transport the golf bag and accessories well packed and protected to avoid any risk of damage. Well-padded travel covers, available in the golf departments of department store chains or specific golf shops, which should be equipped with smooth-running castors for easier transport in the airport building, are suitable for this purpose. A detachable carrying strap is usually included, but offers hardly any practical advantages in handling, as this piece of luggage is very bulky. More important is that there is also enough storage space for golf shoes and that the travel cover is equipped with sturdy zippers and offers a concealed address compartment. Very important: As the design and size of the Travelcovers of different manufacturers vary greatly, it is important to measure your own equipment before buying.
When packing the golf bag, the empty spaces of the travel cover should not be used too generously for transporting the utensils that would otherwise be stowed in the normal suitcase. When the golf baggage is handed in, usually at the bulky goods counter, the use of the golf travel envelope as a self-proclaimed bonus volume is quickly noticed after screening during the security check. Not every airline is enthusiastic about this and, in the worst case, demands repackaging of non-golf specific items directly on site. But hardly any airline has anything against a little padding material to protect the equipment.
Whether it is necessary to take out a special golf baggage insurance is something that everyone has to decide for themselves. It is a fact that a contract covering the total damage in case of total loss has to be bought quite expensively. It can be considered that less than 1 per mil of all luggage transported by air really does disappear never to be seen again – thanks to the worldwide luggage tracing system WorldTracer.
Status: January 2020, all data without guarantee. The prices and conditions are based on information from the press departments of the above airlines. We would therefore like to thank the above-mentioned airlines for the speedy provision of the information. Even though we are constantly updating this page, the information may not always be correct. Should you notice anything, we would be pleased to receive a note in the comments.
[su_service title="Read: How to travel with electric trolleys & golf insurance" icon="icon: exclamation"]If
an electric trolley is part of your golf baggage we have compiled everything worth knowing here
. And also important for golf vacationers:
Golf insurance: how to insure your golf equipment with an insurance for golfers
[/su_service]