Again and again the question arises whether special insurances are necessary for golfing. We will introduce you to the types of insurance available for golfers and tell you which ones you need – and which ones you may already have
In principle, all golfers in Germany who are members of a club that belongs to the German Golf Association have liability and legal protection insurance through this membership. But only very few golfers are aware of this. Therefore here are the details.
Golf insurance through the Golf Association (DGV)
The association's insurance is geared to the special needs of golf. It covers the specific risks of golf. Important: of course this insurance does not replace private liability insurance! The insurance is provided by Allianz Versicherungs AG. It covers the personal legal liability of the insured persons from the practice of golf inside and outside golf club events. The insurance cover begins with entering the golf course and ends with leaving it. A deductible of 250 euros applies. Covered damages include "damage caused by stray golf balls", the "legal liability of DGV club members from the use of golf carts" or the "loss of keys or code cards".
Details can be found in the explanation of the insurance for golfers, in case of damage this form can be sent to the insurance broker L. Funk Söhne GmbH.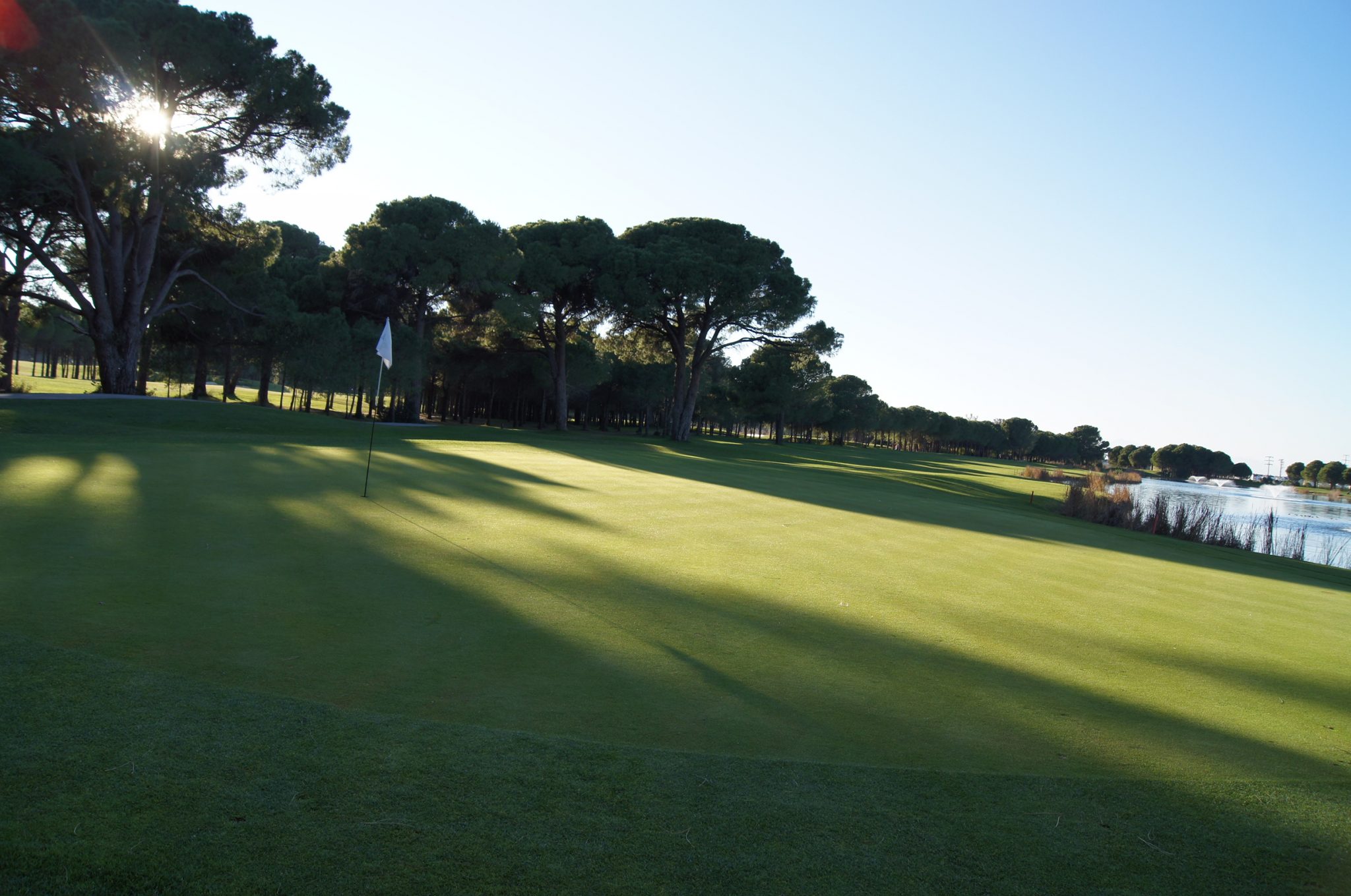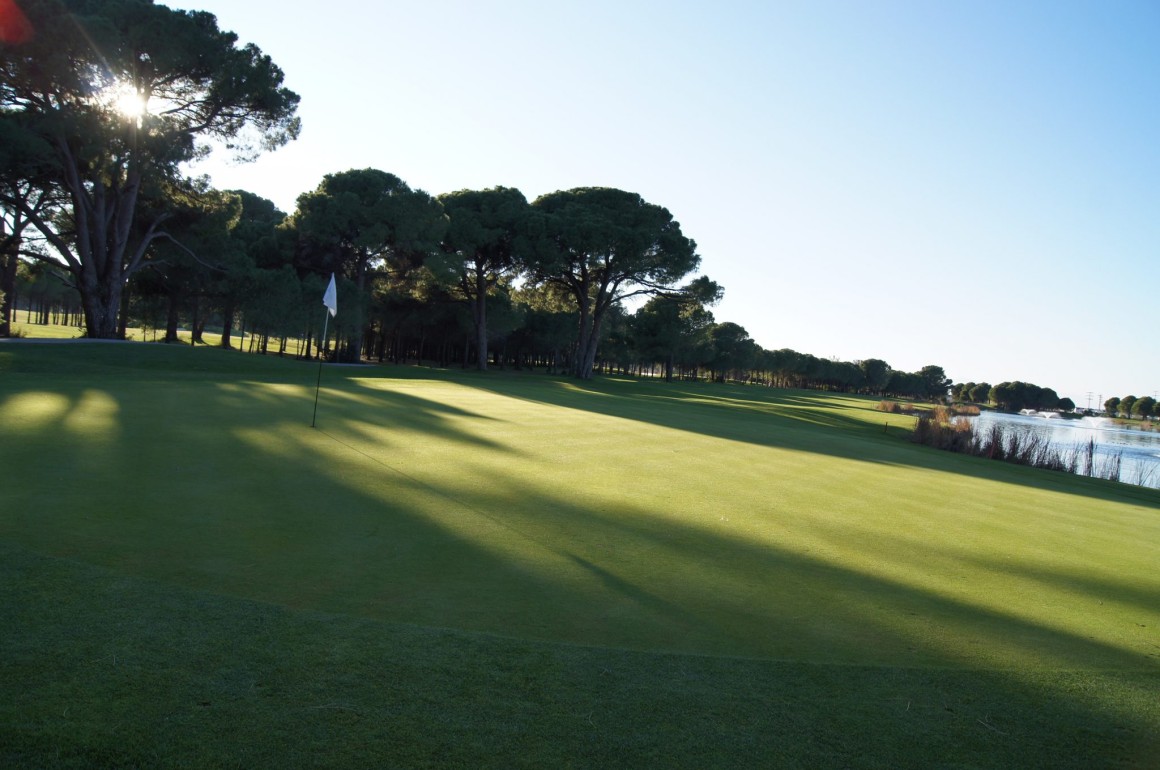 Golf insurance for holidays
Lush greens, sandy bunkers, the view of the sea… Golf holidays can be so beautiful! Swinging the club, letting the sun shine and all in an atmosphere that couldn't be more beautiful.
Already on the flight to your holiday the dream of golfing on beautiful courses begins. If you have taken care of your golf baggage in advance, the journey should not be a problem. Get off the plane, queue up at the bulky luggage. Pick up your golf clubs. Then on to the suitcases. Then a moment of carelessness when the golf baggage is placed behind you, after all you want to get the suitcase off the conveyor belt. Turned around for a moment and then? The golf bag is gone!
But what now? The golf baggage gone, the holiday is gone. Long waited for a tee time, sometimes booked and planned months in advance and maybe the green fee has already been paid. So far so good, but no golf game without a club. It is better to have made provisions here and have taken out a golf insurance for your golf holiday.
What is all insured?
If you have completed an insurance policy before your golf vacation, the question is what does it really cover? A good insurance should definitely include coverage for simple theft.
The luggage stolen at the airport in the example will be replaced at home by the golf insurance. Here there is a major difference to household insurance in particular, as this does not cover simple theft, but only burglary. In addition, risks such as robbery or burglary would also be covered.
If the golf baggage is damaged, compensation will also be paid. What is important here: no golf game without clubs. For this reason, golf insurance also covers the cost of rental equipment at the holiday destination, so that nothing stands in the way of untroubled holiday golfing.
Or another scenario: they arrive at their holiday destination, everything is planned and booked. Then you get sick on the day of the tea time, but the starting time is already paid. No problem: in case of accident or illness, the golf insurance will reimburse the proven costs for green fee fees.
And of course this can also happen: a hole-in-one. And then the shock, 72 tournament participants enjoy a cold drink in the clubhouse. It's a good thing that a golf insurance also covers these costs up to 500 EUR during the golf trip.
The insurance cover can be taken out for golf trips at home and abroad. Up to 3 days cover is available from 9 Euro, even for longer trips the costs are manageable:
| | | | | |
| --- | --- | --- | --- | --- |
| | Up to 3 days | Up to 7 days | Up to 14 days | Up to 21 days |
| Individual | 9,- EUR | 20,- EUR | 30,- EUR | 40,- EUR |
| Couples & families with children | 18,- EUR | 40,- EUR | 60,- EUR | 80,- EUR |
Such an insurance can also be concluded well in combination with a foreign travel health insurance, a travel cancellation, travel interruption or travel accident insurance. In this way, you are covered for the general travel risks as well as the golf-specific risks.
What else should definitely be insured?
A travel health insurance helps in case of illness. Because abroad, your own health insurance only provides limited protection. The rest of Europe poses little problem here, but if you are travelling outside Europe, it is not possible to settle accounts with the statutory health insurance almost everywhere. Therefore, it is strongly recommended to have a travel health insurance, which covers the following expenses for medical treatment that cannot be postponed:
Outpatient treatment by a doctor
Inpatient hospital treatment including operations
Pain-relieving dental treatment, simple tooth filling
Medically prescribed medication and bandages
Medically ordered return transport to home country
Transfer in case of death
Travel interruption insurance
Death, serious injury, unexpectedly serious illness or considerable damage to the property of the insured person (e.g. by fire or earthquake) may mean that the trip cannot be completed as planned and an earlier departure is necessary.
In this case, the travel interruption insurance reimburses the costs for the early return journey and the unused travel services. However, it should be noted that there is no insurance cover if the event was expected before the trip was booked.
Travel cancellation insurance
A trip not taken will result in considerable cancellation costs. Once the flight tickets in particular have been created, up to 80 percent of the travel costs can quickly become due as cancellation fees.
The travel cancellation insurance reimburses the cancellation costs incurred if the insured person cannot reasonably be expected to start the trip. This is the case with, among others:
Death of the policyholder
serious accidental injury
unexpected serious illness
Vaccination compatibility
Damage to the property of the insured person
Loss of employment
Also in the case of travel cancellation insurance, events that could be expected at the time of booking are not insured. We have analysed various insurance offers and recommend that you take out travel insurance with TravelSecure. You can take out this online:
Why is golf insurance useful?
Almost 60,000,000 people play golf worldwide. They love to "hit the ball that is too small into a hole that is far too small, using a device that is totally unsuitable" – freely adapted from Winston Churchill.
As great as the fun of the game is, so great is the frustration over golf course dates that have been ripped off and stolen golf clubs. In addition to that, especially on prominent courses, tee times are really hard to get. It should be well known that in St. Andrews or Pebble Beach or other great courses you can't even get a new tee time.
This risk can be covered by a golf insurance at a reasonable price, so that nothing stands in the way of an untroubled golf experience on the most beautiful courses of the world.