A bunker is a hollow filled with sand, as obstacles usually located on the greens. They are an essential part of the design of a golf course, just like water hazards or the rough.
This graphic illustrates the use of bunkers: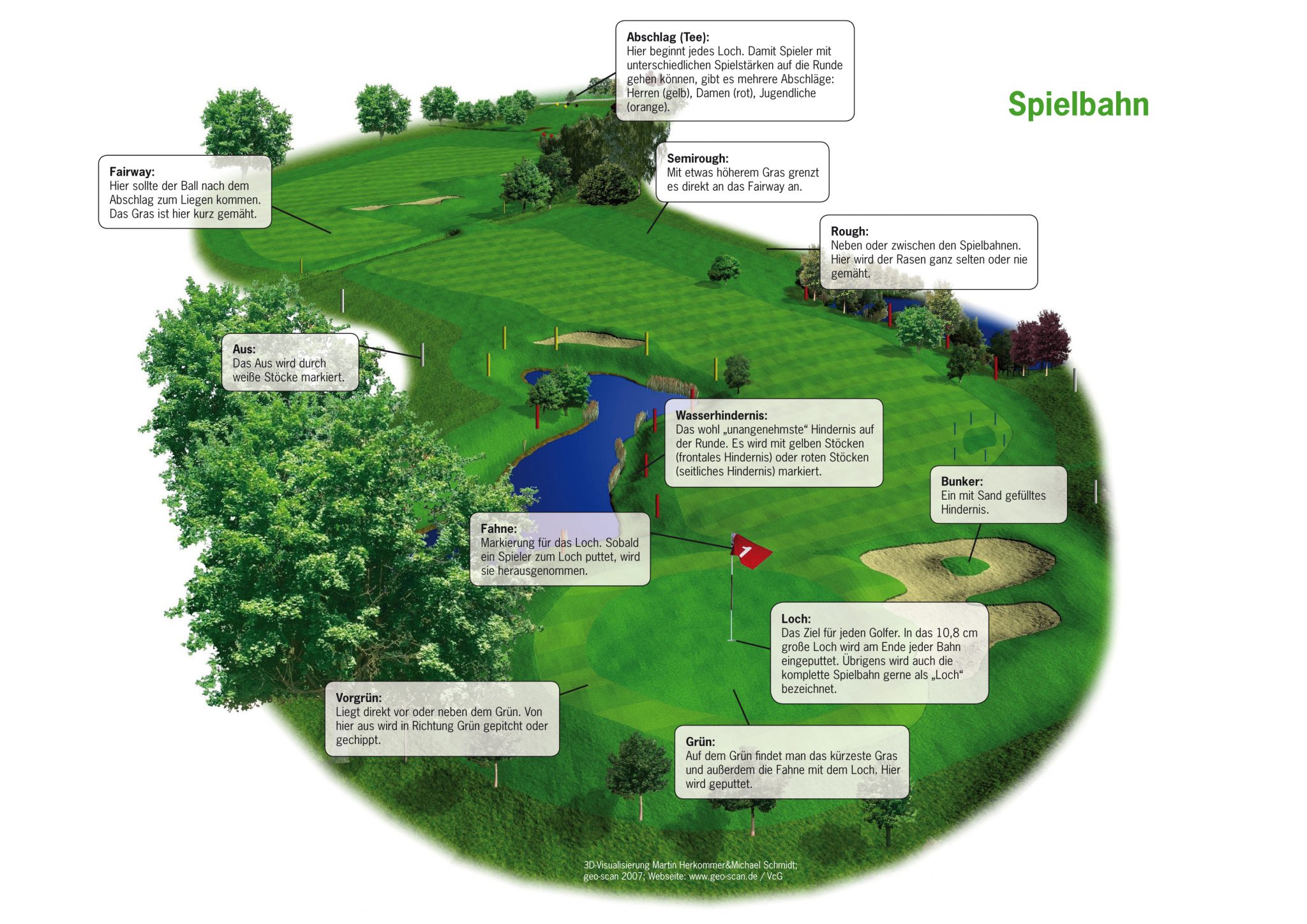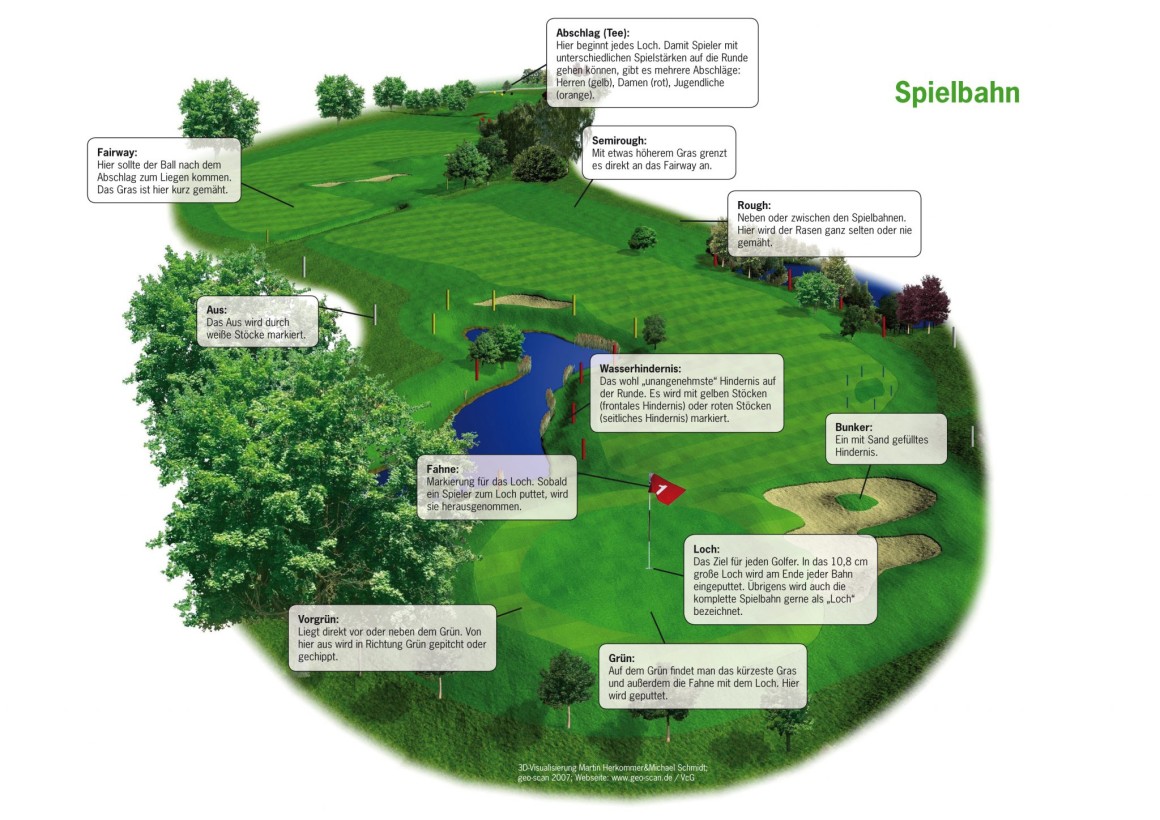 Depending on the shape, bunkers are also divided into different categories. The so-called "sand wedge" is used as a club to transport the ball out of the bunker. The golf rules state that the club in the bunker must not touch the sand before the actual shot.
After the blow from the bunker, it must be restored to its original condition with a rake.