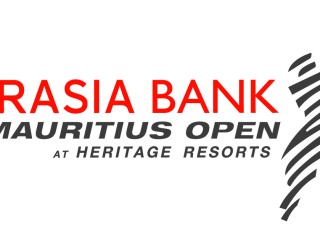 It is the largest sporting event ever held in Mauritius and the first golf tournament in the world to bring together players from three professional tours: Between 7 and 10 May 2015, professionals from the European Tour, the Asian Tour and the South African Sunshine Tour will compete in the AfrAsia Bank Mauritius Open. The winners will receive a total of one million euros in prize money in Mauritius.
"We are delighted to host this event. It will draw the industry's attention to the island's outstanding courses and further enhance Mauritius' status as an internationally renowned golf destination," said Dr Karl Mootoosamy, Director of the Mauritius Tourism Promotion Authority (MTPA).
Numerous sponsors
The tournament is organized by the MTPA, its namesake AfrAsia Bank, the national carrier Air Mauritius, Heritage Resorts and numerous other sponsors in cooperation. 138 golfers, including 40 players from each of the three professional tours, will compete in the four-day 72-hole counting game championship on the grounds of the Heritage Golf Club in the picturesque Domaine de Bel Ombre. Where turquoise blue water meets palm-fringed beaches, the best of the best from the three golf tours are now gathering for the first time for a championship. The points they score on the championship course, designed by South African Peter Matkovich, count towards the money rankings of the individual tournaments as well as the golf world rankings.
Golf on Mauritius
Currently, golfers can play on eight 18-hole courses, from basic level to professional level: the championship courses "The Legend" and "The Links" of Constance Hotels & Resorts, the "Le Touessrok Golf Course", in future "Ile aux Cerfs Golf Course" on the island of the same name, designed by German golf professional Bernhard Langer, the "Four Seasons Golf Club Mauritius at Anahita", the "Heritage Golf Club", the "Paradis Golf Club", the "Tamarina Golf Estate" and "The Mauritius Gymkhana Club" – the oldest golf club in the southern hemisphere. In addition, the hotels One & Only Le Saint Géran, Shandrani Resort & Spa and Maritim Resort & Spa Mauritius offer 9-hole courses.