The selection of golf clubs is extensive and not only sportsmen and women who have just discovered their passion for golf are often overwhelmed by the offers. A basic buying advice can and should help to find the right golf club for the most diverse requirements.
First considerations for club purchase
The most important thing when buying a golf club is to accurately assess your own abilities and match them to your individual needs. The purchase of a golf club usually requires detailed advice and of course a trial run, which specialist shops and manufacturers in particular can offer professionally and competently. Even the purchase of a particular golf club can have a decisive influence on the later course of any golf game. Therefore an individual adaptation to the body, the fitting, as well as to the skill is indispensable. It is also important when buying a golf club not to focus on your current skills, but to consider what advanced skills you can expect in the foreseeable future.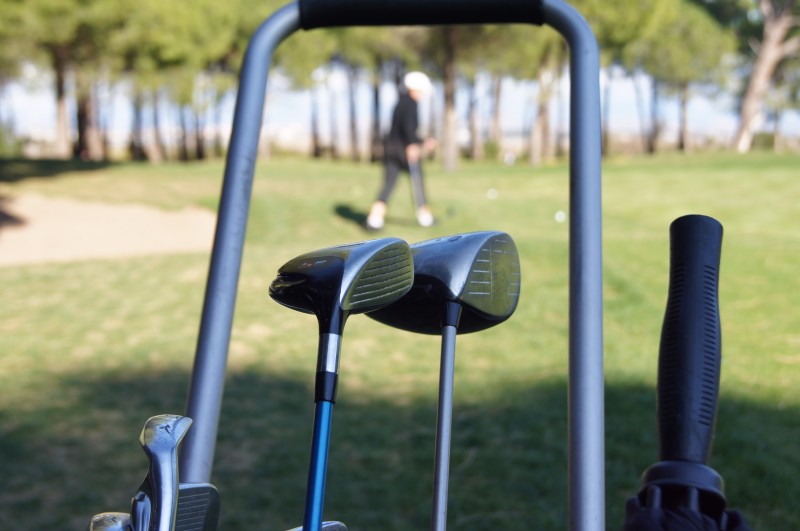 Better good than cheap
A purchase decision should not be based on price. Because, as with any other purchase, a cheap purchase can prove expensive in the long run. Here it may be advisable to use golf clubs that come from the production of renowned brand manufacturers, or even better: manufacturers from Germany such as Walk Golf or Marken Golf, who produce with even lower fault tolerances than the big club makers. As a rule, good golf clubs last up to 10 years, while cheaper models can show signs of damage or wear after just one year. Since technical improvements are rarely made, a golfer with a set of higher quality golf clubs is well advised to have a long lasting pleasure in golf.
The fitting determines the choice of golf club
Some details related to the fitting of the golfer should also be considered when purchasing. Experienced golfers refer to this as a fitting. The dynamic and the static fitting are different. The former refers to the playing ability and the individual playing characteristics of a golfer. The static fitting takes the different body dimensions of the prospective buyer into account. A comprehensive fitting does not only result in the correct dimensions of shaft and grip strength – the purchase of a golf club that is optimally adapted by fitting has an extremely positive influence on the playing ability and the success of the buyer. Translated with www.DeepL.com/Translator (free version)
It's the details that matter
In general, golf clubs that are kept short in relation to body size produce less speed, but are easier to control. This does not mean, however, that a longer golf club can always be used to cover greater distances. When purchasing a golf club, care should therefore be taken to find an average length of the golf club, whereby the tendency to be short allows the speed spot to be hit better. The same applies to shaft flexibility: there is an optimum shaft point and shaft flexibility combination for every golfer. It is important to note that a driver can behave differently from an iron. In general, a softer shaft and a low flex point or a light shaft are recommended at low altitudes. At high trajectories a higher flex point and heavier and harder shafts are advisable.
Graphite or steel shaft?
A graphite shaft is generally more expensive than the traditional steel shaft, but it is lighter and the weight is transferred to the club head. As a result, a golf club with a graphite shaft is easier to handle and accelerates better. The result is further trajectories, which could be particularly important on Sylt golf courses with corresponding headwinds. Golfers who spend their holidays on the exclusive island can therefore not afford to make weak appearances with a graphite shaft. Nevertheless, the steel shaft is the more suitable golf club for golfers with fast swing speeds due to its higher torsional strength and the resulting improved control characteristics.